Eduardo Vargas- The Chilean 'Vega'
A winger as well as a striker, sometimes he is an attacking midfielder and sometimes a supportive striker, Eduardo Vargas, the Chile international who has Copa America twice in his bag turns 28 today. Similar to Vega, Vargas is one of the brightest star ever to have stepped on the football pitch.
Early Life
Eduardo Vargas is a striker of Tigres UANL. He was born on 20 November 1989 in Santiago, Chile.
Eduardo's youth career started at Cobreloa youth academy, where he studied and mastered his skills. Vargas played in Chile youth championship with Cobreloa youth squad and was one of the brightest players in the team.
Career
In 2006 Eduardo's youth career came to an end as he was proposed to join Cobreloa first team. The young striker agreed and signed a long-term contract with the home club until 2009. Since his debut in the Chilean Primera División Vargas was frequently included in the starting lineup which allowed him to accumulate experience and skills and prove his worth to the head coach. From 2006 to 2009 Eduardo made 53 appearances and netted 10 goals.
In 2010 Eduardo Vargas signed for the strongest club in the Chilean Primera División Universidad de Chile. After a short training session with the club's first team Eduardo was made a regular and for two years played as a key striker for La U with a total of 54 appearances and 18 goals.
In 2012 Eduardo received a lot of offers from top European clubs. He decided to choose an ambitious and feisty Serie A Napoli as a turning point in his pro football career. The Italian club paid $18 million for Vargas and completed a long-term contract with the talent. He continued to play for Napoli with 10 appearances till then.
In January 2013 Eduardo was sent on loan to Gremio. He scored 6 goals from 18 appearances.
One year later he joined Valencia. He scored 3 goals from 17 appearances.
On 21 August 2014, Vargas joined Queens Park Rangers on loan until the end of the 2014–15 Premier League season.
On 24 August 2015, Vargas joined German Bundesliga club 1899 Hoffenheim on a four-year deal, for a reported fee of €5 million, plus an additional percentage of any sell-on fee. He only scored 2 goals from 28 appearances.
On 27 January 2017, Liga MX club Tigres UANL announced Vargas would be joining the club.
In 2009 Vargas was capped 5 times and scored 3 goals for Chile U-20. The same year Eduardo Vargas was included in the Chilean national team having scored 35 times in 80 appearances.
Style of play
A quick and dynamic forward, Vargas is usually deployed in a free role, and is capable of playing in several offensive positions: he often plays as a right winger, although he has also been used as a supporting forward, as a main striker, and even as an attacking midfielder on occasion, due to his tendency to be involved in the buildup of his teams' attacking plays, as well as his capacity to both score and create goals.
Personal Life
Vargas married his girlfriend Daniela Colett after having an affair for some time. They started dating in 2013 and celebrated their marriage in 2014. They share two children together as a son and a daughter too.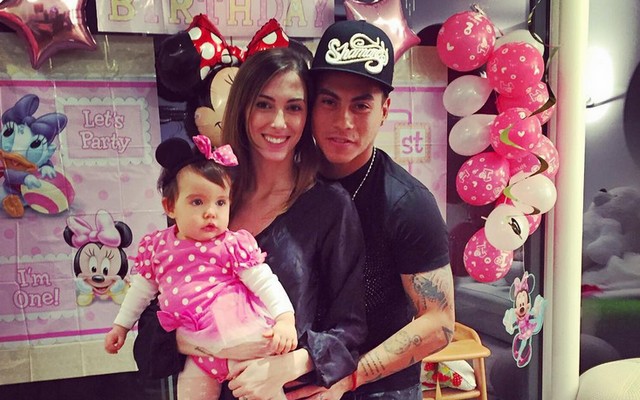 Achievements
Club-
Universidad de Chile : 
Torneo Apertura (1): 2011
Torneo Clausura (1): 2011
Copa Sudamericana (1): 2011
Napoli:
Coppa Italia (1): 2011–12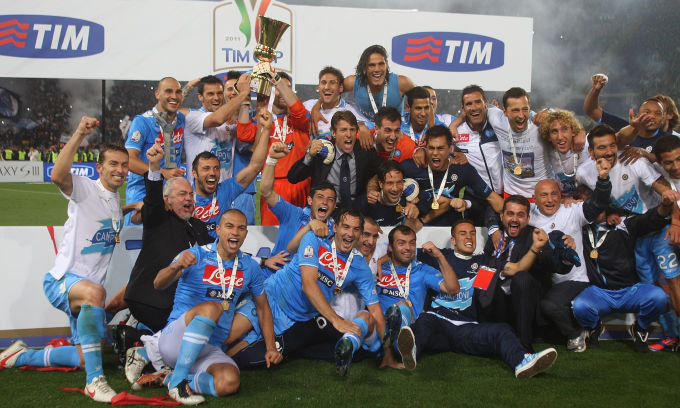 Tigres UANL:
Campeón de Campeones: 2017
International-
Chile :
Copa América: 2015, 2016
China Cup: 2017
Individual-
Copa Sudamericana Top Scorer: 2011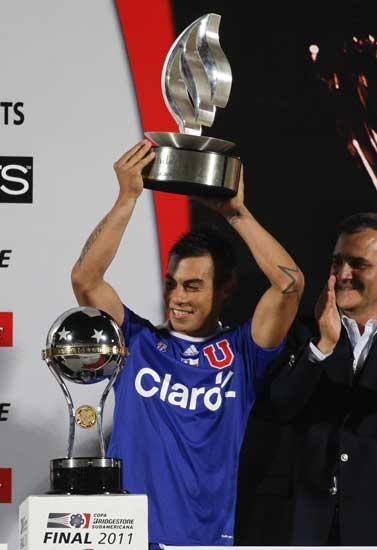 Copa Sudamericana Player of the Tournament: 2011
Primera División de Chile Player of the Tournament: 2011
Primera División de Chile Best Forward: 2011
CONMEBOL Team of the Season: 2011
Copa América Team of the Tournament (2): 2015, 2016
Copa América Top Scorer (2): 2015, 2016
China Cup Best Player: 2017
This Chilean footballer has experienced the taste of several domestic leagues as well as played for the English club, German club, and Mexican clubs too. Wishing this wonderful player a happy birthday.