Comparing Pep's Barcelona with current Barca
Photo: Getty Images
Pep Guardiola is without a doubt one of the best managers in this generation. The way he builds a team, mid game tactics are just on another level.
He built a rampant Barcelona side that could win against any elite team in the world with utter ease and played a graceful style of football thanks to its magical midfield.
He had home grown talent of Xavi, Iniesta and Messi who could build a goal scoring opportunity right from scratch, such was the quality these players possessed.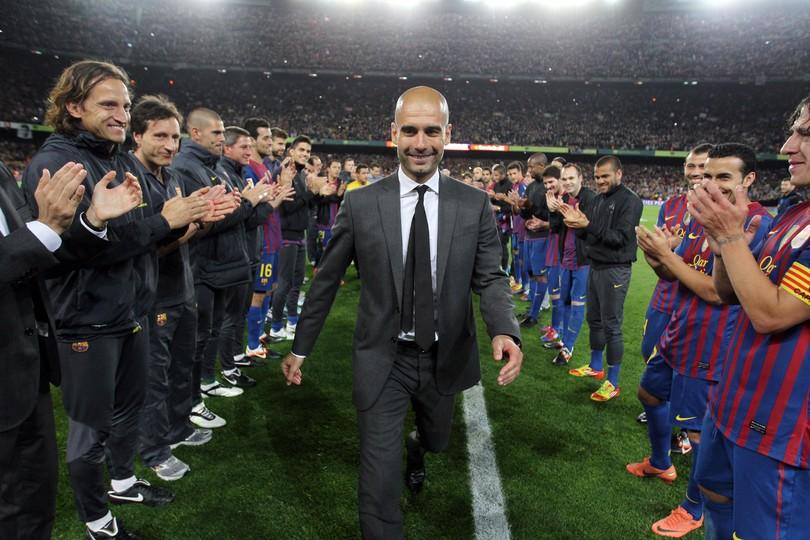 It was considered as the golden era of Barcelona who could come up victorious irrespective of the opponent. Their main power being tiki taka style of football.
This team changes the way people watched football with their pleasing and eye catching style of short passing and maintaining possession in the opponent half and waiting patiently until the opponents make a mistake and pouncing on the opportunity.
​
However a lot has changed at the club since then, they don't have the services of midfield maestro Xavi but have Messi and iniesta in their ranks.
Barcelona had one of the best attacking trio in the history of the game with Messi,Neymar and Suarez terrorizing any defense in the world with their pace, skill and understanding.
They won the treble in 2014/15 under Luis Enrique and were the first team on the planet to win the treble twice.
But 2015/16 and 2016/17 seasons didn't provide the best results as they were knocked out of champions league in early changes and real Madrid started to dominate the league.
Recently Barcelona lost neymar to Paris in a world record deal putting an end to iconic MSN trio. Barcelona replaced neymar with Dembele who is still young but has a lot of potential to be a big success at the club that he dreamt of playing for.
Barcelona are slowly gaining their stride and rebuilding the team that suffered in the last season.