New Delhi to host India's group stage matches in FIFA U17 World Cup
The wait is finally over. FIFA U17 World cup authority has today finally made it clear that the group stage matches of India National team will played at the capital city, New Delhi.
AIFF previously requested the authority so that they can schedule India's matches at New Delhi for their convenience. After a series of meetings between LOC of U17 World Cup and the representatives of the local government, the LOC has finally declared their stand which summarises as follows:
The Group A matches will be played at New Delhi. India being the hone team is in Group A, as the A1 team. Navi Mumbai will host the Group B matches.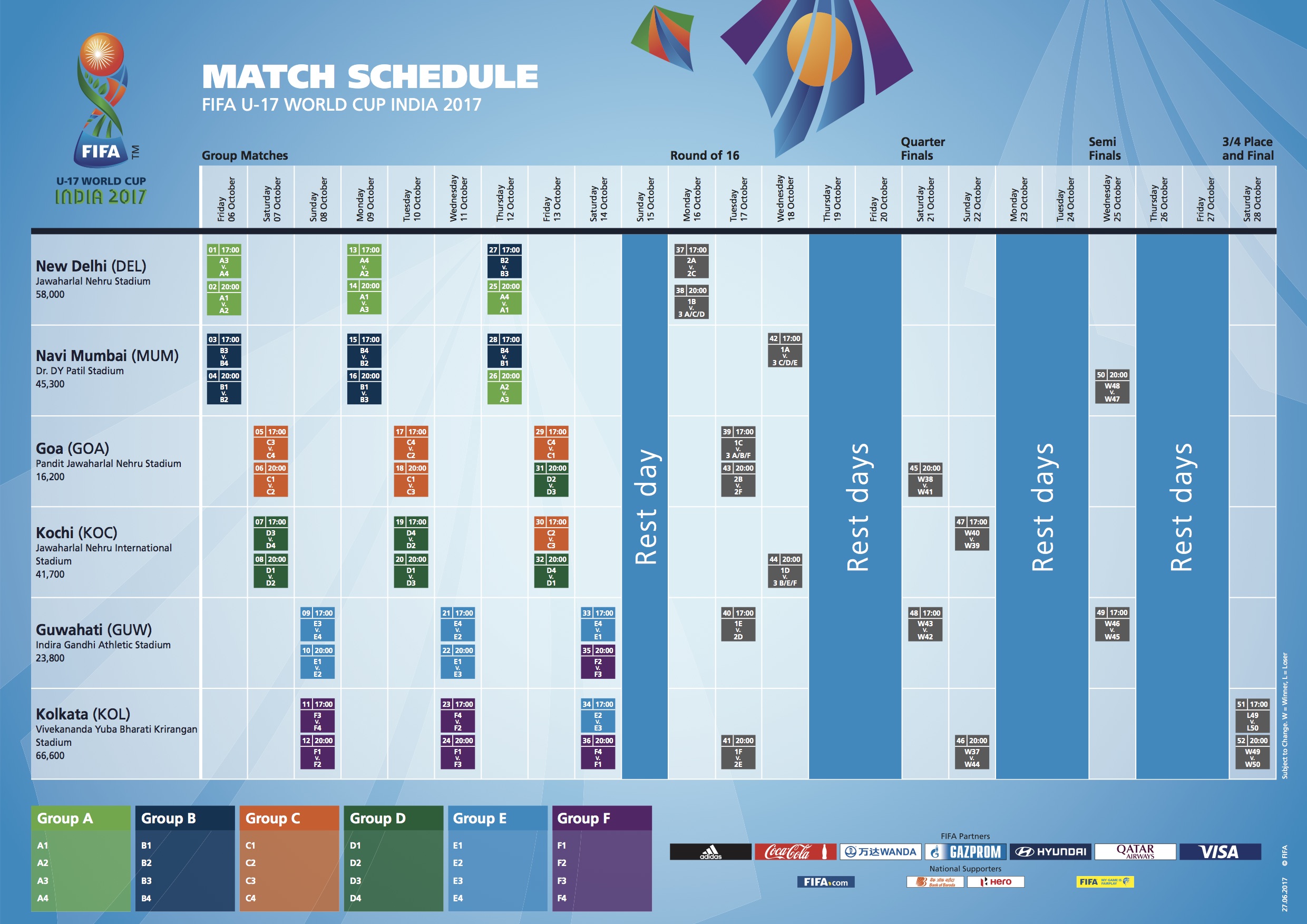 The head of FIFA Tournament Committee Jaime Yarza today said,
"Attendance, especially in the venue where the home team plays matches, is one of the priorities of FIFA U17 World cup, crucial to the achieving of purpose of better positioning of football in the country, so the Government's commitment is highly appreciated………We expect this involvement to extend into the area to prevent pollution, which has been an important topic of discussion to the tournament, in particular New Delhi. We are now expecting an action response plan…"
The draw of the FIFA U17 World cup will take place on 7th July at Mumbai. The following teams have booked their tickets to the competition: Iran, Iraq, Japan, Korea DPR (AFC); New Caledonia, New Zealand (OFC); Brazil, Chile, Colombia, Paraguay (CONMEBOL); Costa Rica, Honduras, Mexico, USA (CONCACAF); England, France, Germany, Spain, Turkey (UEFA); Mali, Niger, Ghana, and Guinea (CAF).