Nolito desperate for a La Liga return
Photo: Getty Images
Manchester City winger Nolito has expressed his desire to leave Manchester City for a La Liga return.
Nolito, 30, joined Pep Guardiola's side from La Liga outfit Celta Vigo in a reported £13.8m deal last summer. The Spanish international started his stint at the Etihad brightly and impressed in couple of matches. But the resurgence of Leroy Sane and Raheem Sterling along the flanks as well as Gabriel Jesus' instant impact at the final third forced Nolito to remain on the bench for most of the second half of the season.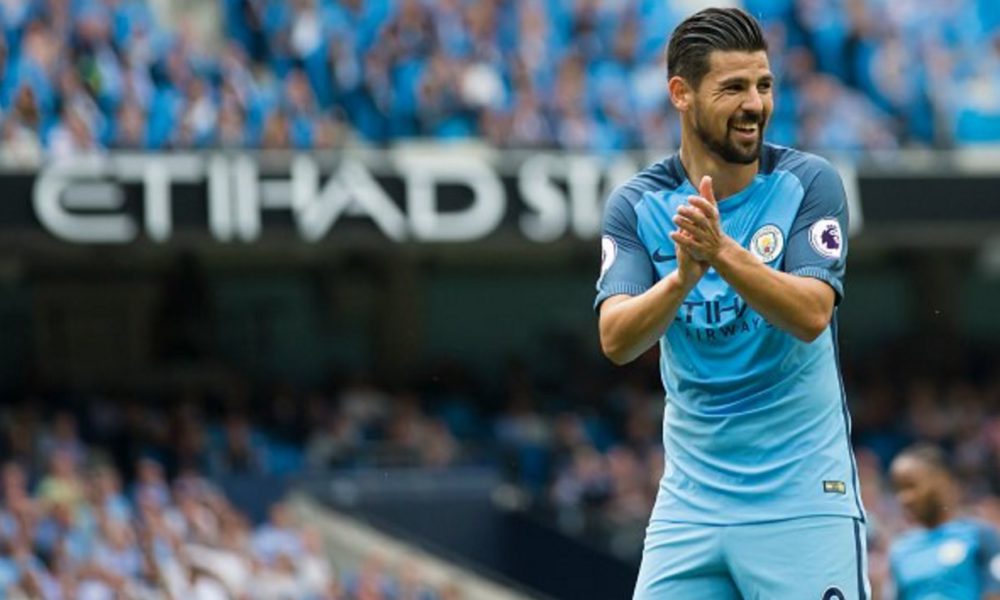 Having fallen out of favour under Guardiola and with City's new £43m signing Bernardo Silva is due to arrive, Nolito is now seeking a move away from the Etihad to his homeland Spain for regular gametime.
Nolito, who has 16 caps for his country, reportedly received offers from Celta Vigo, Real Betis and Atletico Madrid. Recently, he has laid out his future plans clearly in two separate interviews.
"We will see what happens," he told Tiempo de Juego. "I would like to go back to Spain, honestly, but it depends on City. I have a contract for two years and we will see what happens."
"Let's see. If three more wide players come and they offer me the chance to leave… I am like crazy to leave. Until December I played practically everything and then I have not played anything. I have several preferred teams but I will not tell them."
Again, in an interview with MARCA, he said, "I'd like to leave Manchester City… on loan, a transfer, whichever way possible."
"I'm calm about my future, and though I'm on vacation, my intention is to go back to Spain.
"I know Atletico and Celta are interested. Up until December I was playing and was happy, but after those four months I've hardly played.
"I don't know what happened, you'll have to ask him.""It has been a year to forget, an experience that hasn't turned out as I'd planned, but hopefully this summer we'll find a solution."
Primarily a winger, Nolito can play as a forward too. This season he has appeared in 30 matches across all competitions for Manchester City scoring 6 goals in the process.