Valdes to leave Boro and reunite with Pep at City?
Photo: Getty Images
Valdes is set to leave Middlesborough following the club's relegation from Premier League.
Middlesborough have announced that Victor Valdes will leave the club at the end of June after the club's relegation from England top flight football league.
The 35-year old former Barca and Manchester United goalkeeper joined Middlesborough for free at the start of the season. But the Spaniard's inclusion also could not prevent Boro from relegation.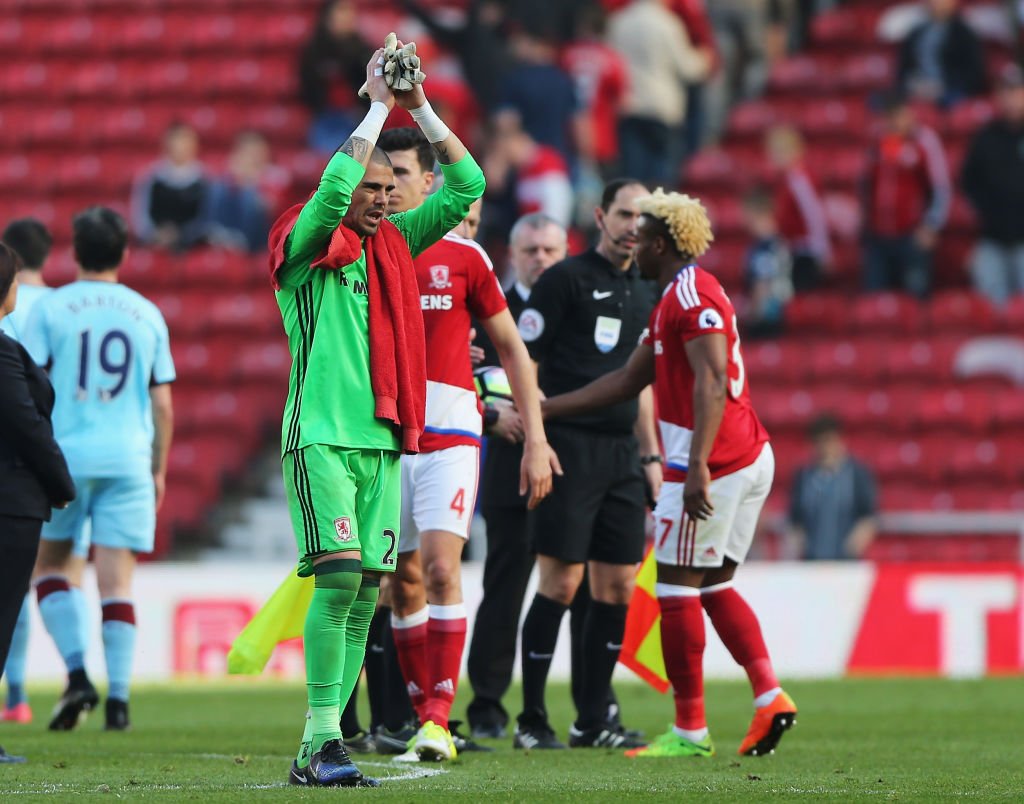 Valdes' current deal runs until 2017 and with mutual consent, it has been decided that the ex-Barca player will leave the club at the end of the season.
Valdes had made 28 appearances for Boro before sitting out 7 fixtures due to a rib injury.
Reports suggest that Valdes almost reunited with Pep Guardiola in Manchester City but the move did not happen last summer.
Goalkeeper @1victorvaldes will leave #Boro this summer.

Here's the full story ➡️ https://t.co/qa6OtCtz14 pic.twitter.com/U3fHvt7eSR

— Middlesbrough FC (@Boro) May 24, 2017
Bravo's first season in England has been underwhelming, to say the least, and with Caballero doubtful as his contract ends in July and is unlikely to be renewed. So City are once again looking for goalkeepers in the transfer market and Valdes is again available for free as he has a relegation clause in his Boro contract. So now it's up to Pep to decide whether he wants to reunite with the fellow Spaniard.